3 Ways to Get Off Track Managing Sales Activities and Goal Achievement

by
.(JavaScript must be enabled to view this email address)
|
on
June 29, 2012 |
about
Character and Productivity
,
Planning Goal Achievement
,
Finding Leads
,
Prospecting
,
First Appointments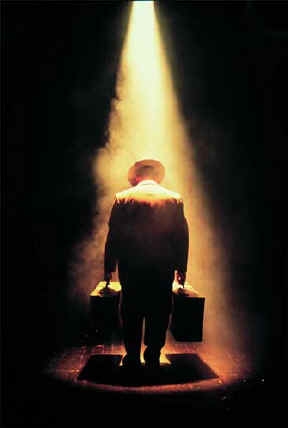 What do great salespeople do with their selling time in a week? Smart activity. They realize that activity leads to results, and smart activity leads to greatness.
Does that mean that some salespeople miss what's smart? Yes. I see many salespeople who work hard but not smart - some even like Willy Loman in Death of a Salesman by Arthur Miller.
Their time management slides into activities that are important but not crucial for achieving sales goals.
As a result, they do not make enough money to stay employed or pay their bills. Or, they do not get far enough ahead to help themselves or their families enjoy a better lifestyle. They produce at survival levels.
What does this look like?
Picture three reps working hard but not smart. One prepares beautiful proposals with great detail and organization. Another spends too much time with unqualified prospects. The third rep either does not discover customer needs strong enough to justify preparing a proposal or he does not present or follow up on proposals he issues. The proposals are pretty, the meetings are held, the presentations occur, the needs are found. However, these three salespeople do not get enough of the right activities done in a month to achieve their goals.
Examples are all around us. A talkative sales rep spends more time than is necessary in sales and customer service calls. Another does not schedule the right amount of first appointments with new prospects. And neither finds enough new prospects each month to prosper. They work hard, but they do not know how many presentations to do or quotes to issue to reach their goals. They do not know how many first appointments it takes to issue the right number of quotes. They do not know how many new prospects must be found each and every month.
They do not know - sometimes until it's too late.
I want you to know.
I want you and those you provide for to win the prizes, the trips, the lifestyle.
Let's put those wheels on the ground and GO! Get started with SalesActivities.com. Work to understand your sales process and the activity levels that will help you prosper. You can do this. Do it. Lance.
Sales Funnel Need Stability?
More Articles