7 Reasons Salespeople Forget to Measure the Key Sales Activities Leading to Goal Achievement

by
.(JavaScript must be enabled to view this email address)
|
on
May 31, 2012 |
about
Character and Productivity
,
Inspiration/Attitudes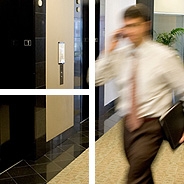 I love salespeople - especially those who have to make a sale every day, week, or month - the faster the better. And, I want to stop as many of them as possible from becoming like Willy Loman in Death of a Salesman.
Years ago, my grandfather told me that people who keep their lines in the water longer than others catch more fish. That was true for those who fish and it's true for reps who sell. Of course, the quality of those activities matter as well, but no matter the quality, each month a certain number of 1st appointments leads to a certain number of presentations leads to a certain number of SALES - even with closing percentages low or high. Activity leads to results.
Key Sales Activities
1. Finding leads
2. Prospecting them for 1st appointments
3. Holding 1st appointments
4. Giving presentations and presenting quotes
These are THE RIGHT activities leading to better time management and a high-activity sales professional's goal achievement. The Right Levels of Right Activities™ lead to monthly goal achievement.
So, why don't reps measure these? Why don't they know their closing percentages so they can be sure to get enough quotes out? Why don't they know their opportunity percentages so they can hold enough 1st appointments to get the quotes out at right levels? Here's what a team told me:
1. Motivation. Their goals are not important, or they are already beating everyone else on their team without thinking about time management excellence. Only a few reps have a deep commitment and important obligations.
2. Knowledge. They do not understand the relationship between activities and results and how controlling their levels will improve sales performance.
3. Routine. Measuring activities is not a habit. CRMs, surfing, massaging existing accounts, paperwork, and other routines get in the way of activity management actions. The new behaviors have not taken root with new knowledge.
4. Focus. They allow distraction to pull them away from what's critically important for consistent sales and income goal achievement.
5. System. Most high-activity reps do not think about systems and processes or step-by-step ways of doing things. They need a coach that will help them learn, focus, and improve their sales efficiencies in the day.
6. Belief. Two areas here. First, they must believe in their ability to sell at their goal level. Second, they must believe in the processes, systems, and support around them. Coaches must believe in them.
7. Fear. Some reps fear either success or failure. They either feel inadequate for the mounting responsibilities and commitments or they do not bounce back quickly after rejections.
It all starts with motivation. Reps have to want something that only higher sales will provide. Then, the training helps them break down their routines and provide new time management habits around key selling activities. Coaches have to provide for lapses in focus and a system, like SalesActivities.com, that keeps everyone keyed to the right activity levels.
Of course faith and belief will help everyone get by the common fears we all experience Go get 'em. Don't kid yourself like Loman. Be better. Lance.
Sales Funnel Need Stability?
More Articles