Installing a Sales Activity Culture that GETS RESULTS! ACHIEVES GOALS!

by
.(JavaScript must be enabled to view this email address)
|
on
July 20, 2011 |
about
Planning Goal Achievement
,
Coaching Others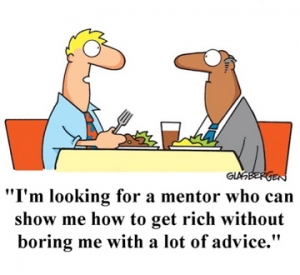 Over the years countless managers tell me of their struggles to get salespeople to high productivity. Their challenges range from poor participation in sales reporting to long boring sales meetings hated by salespeople. The busyness of running a company makes one-to-one coaching a challenge. If you have struggled with getting all of your team on the same page with setting and reaching goals, try these steps.
Agree that getting salespeople to set personal income goals and tracking results toward goals is important to your team culture. Stop finding reasons/excuses for why a best practice goal process will not work to justify not putting a plan in place. Realize the absence of salesperson accountability is the source of your frustration and stress.
Agree that most salespeople need and should submit to accountability. Salespeople fuss and complain about having to fill out sales reports. If your reporting system is too cumbersome, they may have legitimate complaints. Salespeople who have decided to work for you, rather than working for themselves, have given up the freedom to be their own boss. By accepting a position with your company, they have committed to living by your standards and contributing to a positive culture. This includes coming under the authority of your guidelines and systems.
Agree a best practice process with a simple tool is critical to long term participation from your sales team. The best tool creates more sales time vs. distracting from sales time. A simple tool will help salespeople focus on setting a personal income goal, then calculate the number of sales, quotes, meetings and prospects needed to hit the income goal.
Find and commit to a process and tool. Tools range from a simple spreadsheet to complex Customer Relationship Management (CRM) programs that require salespeople to spend hours entering data for accounting, production and installation departments. If large amounts of data entry are necessary, please provide admin support to keep salespeople out of the office and in the field. The simpler the tool, the more productive your salespeople will be.
Put a stake in the ground and begin a goal achievement culture. Role out is important. If your productivity culture is not to your satisfaction, and you are about to install a system of accountability, role out is important. Begin with an attitude focused on helping salespeople spend more time in front of customers. Show them where you are interested in their income goals. If you need help with this process, do not hesitate to hire a qualified consultant. Communication coming from an outside source many times is better received.
Put in place weekly high productive team meetings built around your tool/system. Sales meetings should be one hour or less. Begin with celebrations, personal or business, from each salesperson. Next, allow each person to present their activity numbers that are reported on the sales board and give an explanation of their successes and challenges. End with some sales training. Do not use this meeting to discuss operational issues, in-house problems, single out a salesperson, discipline salespeople, product training, individual sales funnel discussions or anything that is not related to individual goals and activities around these goals. This method of conducting a sales meeting gives salespeople the opportunity for self discovery which is more life changing than their manager pointing out their weaknesses.
Hold one-to-one meetings with salespeople using your activity tracking tool and a coaching process. Weekly meetings face-to-face, or over the phone for remote salespeople, are critical. As a sales leader, it is important to have a file on each salesperson. In the file is a personality profile showing hard-wired personality traits, motivations, goals and answers to interview questions that help you discover the personal life and needs of each individual person. Use this information to give customized coaching. Use this time to discuss sales activities, ratios and deals in the sales funnel.
Don't stop when it gets hard. Salespeople will resist. You will get busy and be tempted to stop. Sales will grow and you will be tempted to stop. Once the process of tracking goals, holding high performance meetings and having one-to-one coaching is in place, do not underestimate the power of its simplicity. Done correctly, this part of your job will get so easy, that you will be tempted to underestimate the benefit and be tempted to stop. Never, ever stop. Repetition builds the culture.
Continue to study and learn about a best practice coaching process. Become a student of human behavior. As a sales leader, you have mastered the features and benefits of your product and the sales process that captures market share. The same intensity with which you mastered these skills should be used to master the skills of understanding what makes salespeople tick. This knowledge of human behavior will give you the skills to customize your coaching to each person. Otherwise, you will default to coaching people based on the things that motivate you vs. the things that motivate them.
Create a culture of celebration. Use your tool to find points of celebration. Don't use your sales funnels to de-motivate. Your wonderful activity tracking tool has the capacity to be either a whipping stick or a source of positive reinforcement and celebration. Choose your coaching approach wisely.
Use these steps to focus your coaching efforts with an attitude of "its all about them". The more you focus on helping your salespeople reach their personal income goals, the less you have to worry about overall sales results. You can do it. We have faith and confidence in you.
Your sales coaches:
Lance Cooper and Steve Suggs
More Articles