Are you working on a dream, or working on a goal?

by
.(JavaScript must be enabled to view this email address)
|
on
August 22, 2011 |
about
Planning Goal Achievement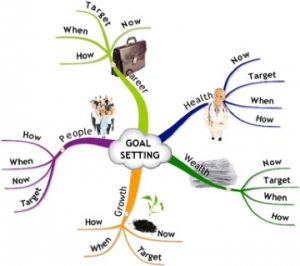 What is the difference between dreams and goals? Brian Tracy taught me this lesson almost thirty years ago. However, a recent experience gave me a good reminder.

Several weeks back, I decided to start making speeches around the country at mini sales training events. I began to visualize myself on the platform, speaking and training at different venues. Weeks went by with no movement toward my goal.
I finally realized that this was simply an idea in my head, and I was doing nothing to work the details into reality. It was a pipe dream, not a goal.

To move from dream to reality, I began to follow these steps:
Write the goal down with a deadline.
Write down the activities, with target dates, necessary to hit the goal.
Use a tool/spreadsheet/journal to track your progress toward your goal. Record your activities on a daily basis.
Find an accountability partner to help keep you on track. We all do better when we are accountable to someone outside of just ourselves.
Go public. Telling others helps create another source of accountability.
Celebrate progress all along the way.

It was easier to sit and dream, but the misery created by no phone calls for me to speak drove me to action. Now that I have executed this process, making speeches around the country is now out of my head and in the reality of my life.

If you want to move your sales dreams to goals, feel free to use the comment section of this blog to announce your goals to the world.
Also, if you need a tool to help you set the goals, and if you haven't already, create an account at www.SalesActivities.com and use the Wizard to help you get started. There is also a field manual there to help you with your income goals.
Now go turn your pipe dreams into real goals.
Sales Funnel Need Stability?
More Articles