Avoid These Mistakes While Using Business Networking Groups to Find More Sales Leads

by
.(JavaScript must be enabled to view this email address)
|
on
September 19, 2011 |
about
Finding Leads
,
Prospecting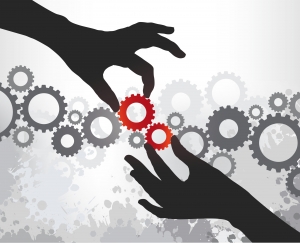 The most common question I get from B2B salespeople is, "Where can I find more leads?" The most common reaction I get after I give them advice is, "I tried that, it didn't work for me".
If finding new sales leads by joining business networking clubs is not working for you, here are some helpful hints.
Finding the right organization, and then putting in the right amount of the right kind of effort is critical.
It takes time and effort to produce meaningful relationships. Since you don't trust others the first time you meet them, do not expect others to trust you after a brief introduction. Use an introduction to schedule a follow up meeting at their place of business.
Target relationships with people who call on your vertical market with a different product. Nurture these relationships and you will never have to cold call again.
You will gain from the business leads club to the same degree that you invest time and effort. If you have not received a return from the group yet, look in the mirror and examine your efforts. Having said that, I will suggest to spend time getting to know the group before joining. There are many stale unproductive groups. Either join a new group, and help grow the group, or join a good established group and make it a great established group.
Selling to the people in your networking group is not the objective. The objective is to gain their trust so they will use their influence and give you access to their contacts. If you gain them as a customer, you have only gained one customer. You can gain their trust, even if they don't buy from you. Trust takes time.
Ways to gain the trust of the members of your networking group:
• Serve the group in a leadership capacity. Volunteer now and serve well.
• Meet with 2 group members weekly in addition to the group meetings. Meet them at their place of business, and invite them to your business. Get to know their business so you can refer others to them.
• As you get to know members of the group, give referrals on a regular basis. Givers gain is the motto.
Instead of saying, "No one ever asks me out to lunch", you take the initiative and ask others in the group to lunch.
Throw away all of your small business cards now. Order a 4x5 post card with all of your contact and social networking info on the card. No fonts smaller than 12pt please. On the back of the card, create space for recording the information of referrals you will give to other people. Every time you want to give a referral to someone, write it on the back of this card. The front should have a glossy finish. Leave the back of the card without gloss so you can write on it.

At your meetings, sit with and mingle with people you do not know or know well. It takes more energy to get to know people, but the payoff is greater.

Go to chamber of commerce and other community functions with a person you know. Your plan – introduce them to someone you know, then have them introduce you to someone they know. Continue this tag team approach throughout the evening. Spend only 3-5 minutes with each new contact. Keep the introductions moving.

Form an additional power group with members of the larger group. This power group should consist of 8-10 members who call on the same vertical markets as you. Meet weekly to get to know each other well and exchange referrals.

Always bring a guest to your weekly meetings.

Other networking resources: Great networking blog - http://businessnetworking.com/never-struggle-to-remember-a-name-again/
Great networking books: http://ivanmisner.com/books/
Other networking organization - http://www.ewomennetwork.com/index.html

To be more productive in your sales efforts, register for a free account at SalesActivities.com.

Steve Suggs is a partner at Sales Manage Solutions, a sales consulting firm focused on coaching sales managers from good to great. You can also read Steve's recruiting salespeople blog at http://www.CanTheySell.com

.
Sales Funnel Need Stability?
More Articles