Four Character Traits that Impact Sales Productivity

by
.(JavaScript must be enabled to view this email address)
|
on
January 09, 2012 |
about
Character and Productivity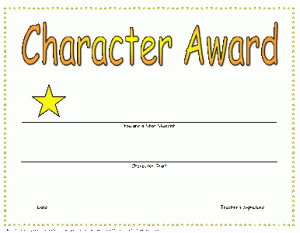 Sales productivity is impacted by the level of character that we exercise on a daily basis.
Every human alive will agree there is a standard of behavior. We all have a sense of right and wrong behavior. And, we all impose a greater standard of behavior on other people than we are willing to adhere to. This standard of behavior is what we call character.
Character traits are built in our past by the influence of parents, teachers, and mentors. The level of each character trait depends upon the level at which we were taught about or exposed to particular ways to behave.
Over my last twenty-nine years of sales, I have discovered four main character traits that all top salespeople possess. They are:
1. Honesty
2. Hard work ethic
3. Concern for other people
4. The willingness to accept responsibility for the outcomes of our actions
Although the foundation for these character traits are built as young children, exercising these traits on a regular basis requires a lifetime of commitment to high standards, regular influence from mentors, and continuous study.
The great motivational speaker and sales trainer Zig Ziglar said, "If you are not always in the process of ripening, you are headed in the other direction of rotting."
Continuously learning from great leaders like Zig is one way to improve these four character traits. Reading books and listening to wise people feeds our minds with positive affirmation on which to draw when we face difficult choices.

In your business, if it is true that people buy your product because of the salesperson behind the product, then strength of character is critical.
Every day a selfish root is working inside of us. We must suppress and not feed this selfish desire, but work hard to focus on serving the needs of others.
Focus on building each of these four character traits, and all areas of your life will improve.
In the next post we will explore how our personality impacts sales productivity.
To set your income goal with activity targets, use the online sales funnel at SalesActivities.com.
Steve Suggs is a partner at Sales Manage Solutions, a sales consulting firm focused on coaching sales managers from good to great. You can also read Steve's recruiting salespeople blog at http://www.CanTheySell.com
More Articles