Gaining Wisdom – The Most Important Step in Sales Productivity

by
.(JavaScript must be enabled to view this email address)
|
on
October 17, 2011 |
about
Inspiration/Attitudes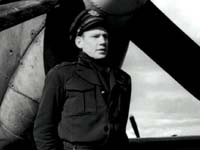 I was twenty-two beginning my sales career when I met Joe Thompson. He had a quiet peace about him. He mostly listened, but when he spoke, I hung on every word. Over the years, I learned of his spirituality, service during World War II, his long marriage, happy children, grandchildren, great-grandchildren, successful career, and community service. It was obvious that education was not the contributing factor to this abundance of success in so many areas of Joe's life.
Joe was not perfect. The way he responded to his lack of perfection was actually his secret to success. It has taken me many years to understand the difference between Joe, the man of great wisdom, and other people in my life who seem to always be working their way out of the ditch.
What is the difference between people who seem to have many of the answers to life, and others who live from one crisis to the other?
The difference is wisdom. I love the way Eugene Peterson defines wisdom. He says, "Wisdom is the art of living skillfully in whatever actual conditions we find ourselves. It has virtually nothing to do with information as such, with knowledge as such. A college degree is no certification of wisdom – nor is it primarily concerned with keeping us out of moral mud puddles, although it does have a profound moral effect upon us. Wisdom has to do with becoming skillful in honoring our parents and raising our children, handling our money and conducting our sexual lives, going to work and exercising leadership, using words well and treating friends kindly, eating and drinking healthily, cultivating emotions within ourselves and attitudes toward others that make for peace. Threaded through all these items is the insistence that the way we think of and respond to God is the most practical thing we do. In matters of everyday practicality, nothing, absolutely nothing, takes precedence over God."
Wisdom begins with not relying on our own understanding of the complexities of life. We are all tainted with selfishness and pride. This handicap challenges us and makes it difficult to be successful in all areas of life.
Joe Thompson was the wise, weathered and seasoned business man because he chose to gain wisdom by seeking the wise advice of others and not relying on his own understanding to make decisions. He made good and bad decisions in his life. His life of success came from applying a set of principals and values to good and bad situations. Without these principals and values, Joe would have been a different man. It was a blessing to have known him.
Next week, we will explore ways that character traits impact sales productivity.
To set your income goal with activity goals, use the online sales funnel when you create an account at SalesActivities.com.
Steve Suggs is a partner at Sales Manage Solutions, a sales consulting firm focused on coaching sales managers from good to great. You can also read Steve's recruiting salespeople blog at http://www.CanTheySell.com
More Articles