Get Your SalesActivities to Your Sales Plan Levels and Increase Your Income

by
.(JavaScript must be enabled to view this email address)
|
on
October 18, 2011 |
about
Planning Goal Achievement
,
Finding Leads
,
Prospecting
,
First Appointments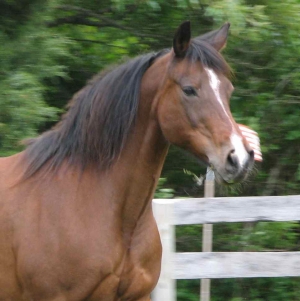 A sluggard or pure analytic doesn't work fast. This person moves slowly. It could be the brain or genetics, or a highly-detailed personality. Or, it could be a character issue like laziness. Whatever the reason, some people don't cram a lot of activity, especially social connectivity and face-to-face activity, into each day or week.
Certain industries require action-oriented, doing with minimal thinking, salespeople. In those selling cultures, lots of widgets or services are sold each month for a great ROI. And slow-moving salespeople who make it through the recruiting process into a high-activity selling environment don't last long. It stresses them out. The pace is just too fast for them to maintain regular sales results above a minimum standard.
My wife says it's the same with horses. Some race - some pull wagons. You don't put a race horse behind a wagon. And, you don't place a draft horse on a one mile track. Their genetic makeup allows each to excel in different working environments. Physically, they are made for certain tasks and pay loads delivered per hour.
By the way, we've got a couple of horses - pets that eat money, not grass
.
They appear to eat grass. I assure you they eat money. One of them is so easy to care for - a real sweetheart. You can hug her and she will stand easily with minimal movement. But, not Azam, an Arabian with a personality that's, well, spirited and mischevious. He sprints around the field, removes boards from the fence, and tests his limits all the time. He's got to be moving. It's in his nature.
Now, be real. Do high-paced work load environments, especially when social skills are to be employed with multiple personalities and people, stress you out? Can you do this type of work month after month, year after year? As an entrepreneur, you might be able to sell enough until you can hire a more suitable salesperson than yourself. Just realize that this stress is fundamental to producing a healthy cash flow. It's in the nature of a high-activity sales professional.
High-activity salespeople manage multiple selling tasks - with an emphasis on doing the right levels of the right activities. They race through the day and work in a flurry of activities and controlled emotions to achieve monthly sales goals - 3-5 sales per day, week, or month depending upon the company they work for and its market. This means continuous prospecting activity and face-to-face selling situations.
CRMs are not designed to help you keep the right activities at the right levels so that you achieve your income goals. SalesActivites.com helps you get this done and we want to help you as your productivity coaches with an easy to learn on-line sales funnel. Now, click through and get started and we'll help you ... Lance.
Sales Funnel Need Stability?
More Articles