Keeping an Activity Levels and Sales Performance Board

by
.(JavaScript must be enabled to view this email address)
|
on
October 02, 2011 |
about
Coaching Others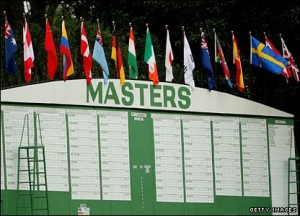 What if you walked into a golf clubhouse and payed for 18 holes. You then walked outside, got into your golf cart, and rode to the first tee box, except you couldn't find the first tee box. Perhaps, with some amount of impatience you re-enter the clubhouse and ask directions to the first tee box. The golf pro slowly turns around and says with a smile, "Oh, don't worry about it, just drive in any direction from the clubhouse, stop your cart, and hit the ball. We just like to have fun around here - no tees, no scorecards."
"No score cards you say, no score cards? How do you know if you're winning or losing?" The pro continues, "It doesn't matter here - like I said, just hit it into the beautiful land around the clubhouse and have fun."
Hmm. What a golf course.
"What does this have to do with sales?" Well, most salespeople do not know the score. They do not know what important activities or skills to track that make the critical difference in sales goal achievement. Except, most are not having fun - they're not earning the income they need. They are off the fairway and working hard in the wrong direction.
Scoreboards and Sales Boards
Whats' their purpose? That's easy - to display the score - right? Yes, and to see the time remaining so that everyone understands who is ahead and what it takes to win the game. On most scoreboards, we find, besides the score, other important game specific numbers that impact results - like errors and hits for baseball. Fouls, timeouts remaining, and time remaining on the shot clock appear on a basketball scoreboard. Football scoreboards like the others also show the score and time remaining, but they also contain the yard line, down, and yards remaining for a first down. During any of the games played in these major sports, spectators and players alike can see the scoreboard and get a feel for who might win.
What is your favorite sport to watch? Now, picture sitting in the stands watching a game in which your favorite team is playing. But, you can not find a scoreboard anywhere. What difference would it make to you or those watching? What difference would it make to those playing the game? How would this affect the coaches?
You play the game, the sales game, don't you? Doesn't it make a difference for you when you do not see a scoreboard (sales board)? Where is your scoreboard and how often do you look at it. And, what numbers does it contain other than sales-to-date, your goal, and the time remaining? How do you know if you have a chance to win? Or, do you play without a scorecard.
Salesactivities.com is more than an online sales funnel. It helps you set activity levels necessary to reach your sales goals and then provides a real time sales board at any point in the month. Go ahead and get started. We want to help you reach your income goals. Lance.
Sales Funnel Need Stability?
More Articles