Sales Measurements - Monitor the Sales Activities That Really Make a Difference!

by
.(JavaScript must be enabled to view this email address)
|
on
January 24, 2014 |
about
Character and Productivity
,
Coaching Others
,
Tracking Sales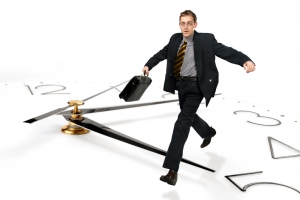 Outside I can hear the sound of cars rushing by on the busy streets. Cars and trucks move to meet transportation needs in business or to move families toward vacation destinations.
Professional sales reps go from one appointment to another with one eye on the clock and another on the right level of those activities that make a difference. Prospects, Appointments, and Sales-in-Progress (presentations or quotes). Finding and doing enough of these leads to results.
A few days ago a friend of mine said something important to remember in all walks of life especially sales. We cannot control results. We can only control 3 things:
The stuff we take into our minds
What we accept and believe is true
The activities we choose to do.Smart salespeople monitor the activities that matter.
Just as we watch a speedometer and the miles left before our destination, so do we monitor the sales activity levels that give us a chance to reach our destination - the top of the sales board or an income that allows us to live WELL!
Now choose to measure "The Right Levels of Right Activities!" You can do this and it will make a profitable difference.
Sales Funnel Need Stability?
More Articles