Sales Productivity and a Thankful Spirit

by
.(JavaScript must be enabled to view this email address)
|
on
November 21, 2011 |
about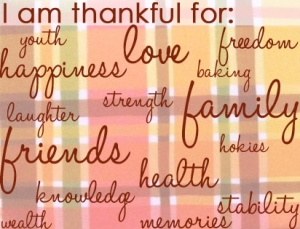 Our ability to perform at our best every day requires a positive disposition. Sales productivity is impacted when emotional levels are low due to any number of reasons.
Some of the best advice from one of my spiritual mentors said, "Every time you feel down, list all the things for which you are thankful." This is a great daily exercise. It helps keep all things in perspective.
We must always work to keep our minds focused on the things we have instead of the things we don't have so that the abundance of America doesen't turn a thankful heart into a greedy spirit.
As you begin this week and seek to have high productivity, pause for a moment and list 10 things for which you are grateful. Your spirit will be lifted.
Steve Suggs is a partner at Sales Manage Solutions, a sales consulting firm focused on coaching sales managers from good to great. You can also read Steve's recruiting salespeople blog at http://www.CanTheySell.com
More Articles