Sales Productivity and Attitudes of Top Salespeople

by
.(JavaScript must be enabled to view this email address)
|
on
November 28, 2011 |
about
Inspiration/Attitudes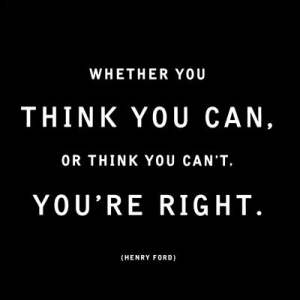 Throughout my career, I have discovered two attitudes that impact sales productivity and make the difference between a mediocre salesperson and a top producing salesperson. They are:

• Top salespeople have a passion for solving people's problems using their products or services.
• Top salespeople have a positive image of themselves as a salesperson.
When I was a child, a man in a nice suite drove up in a Cadillac and sat at my kitchen table while my mother gave him money. I watched this scenario play out dozens of times over the years. I soon learned that he was a salesperson for a life insurance company that would take care of my mom and her five children if my dad died. I also had a successful uncle who was very successful in financial service sales. These two experiences impacted my attitudes toward financial services products and gave me a positive image of salespeople in general.
All of us have experienced bad salespeople, heard all the jokes about salespeople and hate it when telemarketers interrupt our dinner with the family. However, as a career salesperson, up to this point in your life, you have formed either a positive self-image or low self-image as a salesperson. Whether you are conscious of it or not, this self-image impacts how you react when you are rejected on a daily basis.
If you bounce back from rejection quickly, or if you see objections to your presentation as a simple lack of knowledge, you most likely see your job as a professional salesperson as an occupation worthy of praise.
If rejection and objections drain your energy, and you are regularly wishing for and/or looking for another career with more peer approval, your attitude toward the sale profession may be the number one barrier keeping you from reaching your income goal.
When prospects are telling you about their challenges, do you get excited, or is your energy drained because you have to listen to another person whine and complain about their problems?
Your emotional reaction, of excitement or boredom toward your prospects, is an indication of the passion you have about your product or service.
We are all beating a path to something. While you are walking down life's path, your level of success and your level of job satisfaction will be in direct proportion to the image you have of yourself as a salesperson and the passion you have for solving your customer's problems using the product you represent.
If you have just realized that one or both of these attitudes are holding you back from reaching your potential, you may be asking, "What should I do?" We all have our stories that make up who we have become. There is no magic pill or formula that will change these two attitudes.
My suggestion is to spend time reflecting on your dreams and passions. While you are doing this read these two books:
Drive by Daniel H. Pink. He will give you deep insights into the things that drive us. His book also suggests fifteen other books and advice from other great leaders.
The Book of Proverbs in The Bible by King Solomon. This is everything you need to know about gaining and applying wisdom in your life. Most of us are not succeeding due to a variety of challenges. There is plenty of great advice in this book.
In the next post we will explore ways that our motivations impact sales productivity. To impact your sales productivity and to set your income goal with activity targets, use the online sales funnel when you create an account at SalesActivities.com.
Steve Suggs is a partner at Sales Manage Solutions, a sales consulting firm focused on coaching sales managers from good to great. You can also read Steve's recruiting salespeople blog at http://www.CanTheySell.com
More Articles