Sales Productivity: Four Questions to Help Understand What Motivates Us

by
.(JavaScript must be enabled to view this email address)
|
on
December 15, 2011 |
about
Inspiration/Attitudes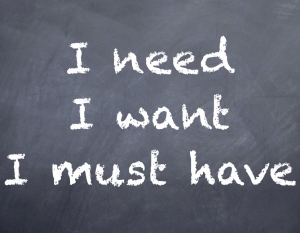 Sales productivity is connected to personal motivations. Knowing your specific short-term and specific long-term motivations will spur you on when you hit the "sweat zone" – the part of the day when your energy is low and you must push hard to do the important tasks rather than the easy tasks.
Motivations are tied to physical, emotional, and spiritual needs. Spending time identifying your needs in these three areas will help you understand what motivates you.
As your year comes to a close, you may want to spend some time looking back at the year and looking forward to next year. As you do this exercise, consider these questions:
What are two specific immediate needs that will cause you to work hard today?
What are two specific long-term needs that will cause you to put forth an extra effort today?
What are some unmet emotional needs, that if met, would give you an emotional boost?
What could you do on a daily basis that would improve your spiritual maturity?
After answering these questions, write down some goals that will help you meet these needs.
After this exercise, you should have your top motivating factors. Keep your written goals and motivating factors nearby and read them everyday. This focus on the things that are important to you will spur you on when life gets hard.
The truth is, we live in a world that is constantly falling to pieces. If we are not growing, we are going to decay. We need to be driven to make our world better, no matter how good it gets. The state we are in today, left unattended, will get worse automatically; therefore, we have to make the things around us better, or weeds will grow. We must have the attitude, "If it is to be, it is up to me."
You will reach your maximum level of success by simply doing your best everyday for the benefit of others.
Doing your best begins with defining your motivations, then doing your best everyday to satisfy these motivating factors.
In the next post we will explore how our character impacts sales productivity.
To set your income goal with activity targets, use the online sales funnel at SalesActivities.com.
Steve Suggs is a partner at Sales Manage Solutions, a sales consulting firm focused on coaching sales managers from good to great. You can also read Steve's recruiting salespeople blog at http://www.CanTheySell.com
More Articles