The Secret to Putting-off Procrastination in Sales Productivity

by
.(JavaScript must be enabled to view this email address)
|
on
January 26, 2012 |
about
Planning Goal Achievement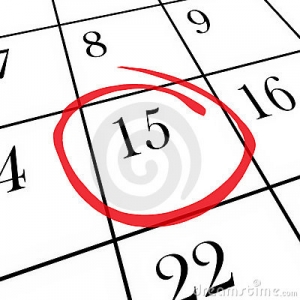 Over the last six months, I learned a very important lesson about procrastination. Since May of 2010, I have been writing a book. I could easily fill another book with the lessons that I learned about procrastination. The book went to print yesterday, only two days past the target date. The target launch date is March 13, 2010. This target launch date set into motion deadlines for over six people and organizations. If this target date is missed, I will lose several thousand dollars. The launch date was also tied to a trade show date.

The secret to overcoming procrastination is setting deadlines for everyone involved in reaching the goal.
In my case, the deadline of the trade show gave the entire team no wiggle room for missing the book launch date. Everyone on the team was responsible for certain tasks due by a certain date.
This firm deadline set into motion a sense of urgency and prioritization that would not have existed otherwise.
For you to hit your sales target, have you set a firm deadline for 2012 for the amount of money you want to earn each month? Who do you need to get involved in setting deadlines that will impact your goal? If you miss the deadline, how much will it cost you? Calculate this number, and all of a sudden, you will see the need to reprioritize your tasks.
By the way, the book is entitled Can They Sell - Learn to Recruit the Best Salespeople. You can order a copy after March 1, 2010 at http://www.CanTheySell.com
In the next post we will explore how our personality impacts sales productivity.
To set your income goal with activity targets, use the online sales funnel at SalesActivities.com.
Steve Suggs is a partner at Sales Manage Solutions, a sales consulting firm focused on coaching sales managers from good to great. You can also read Steve's recruiting salespeople blog at http://www.CanTheySell.com
More Articles