Salespeople Free Themselves by being ACCOUNTABLE

by
.(JavaScript must be enabled to view this email address)
|
on
August 03, 2011 |
about
Recruiting Talent
,
Inspiration/Attitudes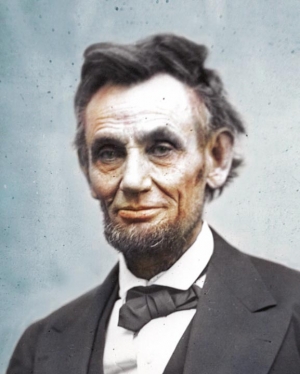 Today, I was listening to a conference call sales meeting. Someone on the call said something about accountability and how "he needed to be accountable to some important activities leading to results."
Why? What is accountability? Aren't we tired of hearing that we need to be accountable? It sounds as though something's wrong with someone who is not accountable - especially when we think of sales.
The definition of the word "accountable" as applied to sales has something to do with keeping promises to customers or paying attention to what matters to reach sales goals. It's being a responsible person in the sales role - working to get results. It has a lot to do with character - with what we value or believe is right or wrong.
Conscientious salespeople do what it takes to take care of their responsibilities. When they do this they keep their promises. When they say, "Yes," they do what fulfills the expectations they leave with others - customers, co-workers, friends, etc. Customers count on them. Sales managers count on them. Their family counts on them. They even count on themselves.
I believe accountability has a lot to do with the basic honesty of a person applied to actions agreed to or to those that are basic to roles accepted in life. If we take a small liberty with a quote from Wes Fessler and apply it to sales we have ... "Good salespeople are bound by conscience and liberated by accountability."
Some good questions to ask ourselves ...
Am I obligated to serve others?
Do I have to do what I say I will do?
Must I do the actions required to reach my goals?
Does my conscience prompt me to be on time.
Is giving my best important?
Do I have to meet my obligations?
What am I bound to do because of my conscience?
Let's say I have a 33% chance of closing a sale when I make a quote and I need 4 sales per month to reach my income goal. Then, I need 12 quotes per month to get the 3 sales. Right? And, if all of my 1st appointments with prospects result in quotes, I need 12 first appointments every month.
Now, someone teaches me how to find leads, prospect, network, cold-call, etc. Will I attend the meetings, make the calls, cross the thresholds enough times to reach my 12 first appointments every month? This is a matter of conscience and accountability occurs when I track these.
Will I call my customers back after the sale to see if they are satisfied and if all went well in their use or the initial installation of my product or service. Do I see this follow up as important. Will I be accountable to my words and promises at the point of sale. Will I call to check on them?
Mr. Fessler was right. As a salesperson, I free myself through accountability. I achieve my activity levels. I pay my bills. I eliminate my debts. I stop being a servant to my lender. I make my dreams a reality with hard work and responsible actions.
Do the most important sales activities required to meet your goals. Do what it takes - do the activities. You can do them. Do them. Lance.
Sales Funnel Need Stability?
More Articles