Salespeople Working Smart with Time Leads to Lifestyle Changes

by
.(JavaScript must be enabled to view this email address)
|
on
March 05, 2012 |
about
Planning Goal Achievement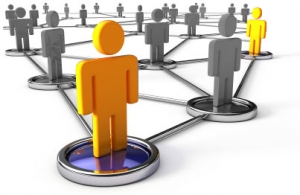 What if someone didn't tell you what was par on every hole of a golf course and just sent you out to play a round? What if there were no yardage markers in the fairways? How would that affect your ability to score well? You would eventually get the ball in the hole and then find out your score. But, throughout the round, you wouldn't be able to manage your activities, select your clubs, or make adjustments to affect your results. With yardage markers and knowing how many strokes you need to make par, your chances increase for a better score. This is true for those with good or bad skills.
Picture a coach keeping track of your score on this course and beating you up for your results. Your golf coach keeps berating you to improve your scoring and shots per hole, but offers no guidance during the game. Salespeople experience this same situation when working for someone who pounds on them for results without coaching to a process. Entrepreneurs may do this as well to themselves because they just do not know what they do not know.
I want to help you change this. I want to help you work hard and smart. By managing your critical selling activities and their ratios, you will see improvements in sales and income. You will understand the cause and effect between sales and activity. You will not beat yourself up for results, but instead you will keep your head down and work on improving the quality and quantity of sales activities that make a difference. You will do the right levels of the right activities™ and while you do them, you will learn to change things for the better. You will become a successful high-activity sales professional and achieve your lifestyle goals through meeting daily activity targets.
Sales Funnel Need Stability?
More Articles