Sell More - Get Time Smart: Learn the Simple Sales Process of High-Activity Sales Professionals

by
.(JavaScript must be enabled to view this email address)
|
on
May 14, 2012 |
about
Character and Productivity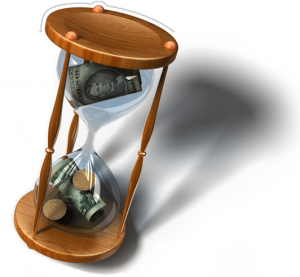 Years ago, Michael Gerber helped entrepreneur's discover the world of processes and the franchise prototype through his book, The E-Myth. He explained, "Once having completed his Prototype, the franchisor turned to the franchisee and says, "Let me show you how it works." And, work it does. The system runs the business, the people run the system." To entrepreneurs who read Michael's book, this simple understanding between system and business and people and system explained how to make their work passion produce an acceptable income. He taught them to capture results through organized and repeatable methods – step-by-step processes.
When you sell, you operate the sales engine of a business and that part has control and output rules – systematic rules. You can create. You can innovate. You can still love what you do. You can still show passion toward your products and services, but you know to follow the rules. For, if you do not follow rules within an activity management system, the business of sales does not bring its allotment of cash to the enterprise. Cash flow sputters with unmanageable highs and lows as prospects, appointments, and other inputs of the sales engine operate at danger levels. Throwing new reps and entrepreneurs into sales is kind of like giving an airplane and its passengers to a new pilot who hasn't been taught how to fly with instrumentation controls. It's night now, he's loved planes since his youth, but now he flies at night blind and on instinct without a basic understanding of where he is along the path to his destination. Worse than that, others depend on him – co-pilots, stewardesses, and passengers. For you, it's other sales reps, co-workers, and customers. Your family depends on you as well.
An Enpowering Relationship Between Activity and Results ...
See people – find out their needs – present solutions – make sales. Simple. Just go out and make it happen. Throw enough mud on the wall until some of it sticks. Put a new rep in the field and say "sic em!" Right? Wrong. That's a recipe for unnecessary turnover, hurt lives, and cash flow disaster.
You can have a 100% closing rate and go out of business. How? Make one sale per month when you need five to pay the bills and have enough left over to buy groceries.
You can fill your calendar with appointments, close every sale, and lose your sales position. Why? You did not have enough 1st appointments and presentations with new potential prospects. Each month your sales were below budget. You were then fired.

You can work harder than other salespeople, put in more hours, be an honest person, have a great product, and only make enough money to barely survive. How? You did not manage to do the "Right Levels of the Right Activities™ - prospects, 1st appointments, presentations (quotes).
Do you know your levels? Try out the system. When? Now! Get started! Eat better. Earn the recognition. Improve your lifestyle. Get out of survival. Be more efficient and effective. Sell more. Try SalesActivities.com. It's free for 30 days. Contact me if I can help. Lance
Sales Funnel Need Stability?
More Articles