Sales Productivity Improves When We Show a Concern for Others

by
.(JavaScript must be enabled to view this email address)
|
on
November 14, 2011 |
about
Character and Productivity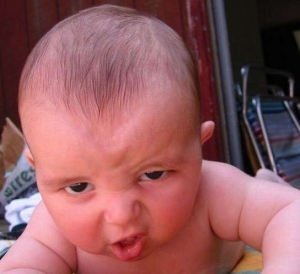 Long-term sales productivity is in direct correlation to our concern for others. Aristotle said, "We are born selfish. The only reason a baby doesn't strangle its mother for its milk is because its arms are too short and too uncoordinated. For a mother's protection, slow growth and training in patience should coincide."

I prefer Zig Ziglar's quote over Aristotle when he said, " You will get the things you want simply by helping enough other people get the things they want." A genuine desire to help others comes from suppressing the selfish root that lives in all of us and putting the desires of others first.

Top salespeople show a concern for others when they...
• Ask at the beginning of a phone call, "Is this a good time to talk".
• Ask, "To better understand your needs, may I ask you some questions?" Then, spend time asking open-ended questions around the prospect's needs for your product.
• Listen 80% of the time during the discovery process, letting the prospect express needs and concerns.
• Ask the prospect how solving this business challenge will affect them personally and make their life better.
• Tell the prospect about an alternative solution when they discover the product they sell is not right for them.
• Recommend the product/solution that is the best fit for the prospect instead of the most expensive, even when it is far below budget.
• Follow up after the sale with handwritten thank you cards and phone calls to confirm satisfaction.
• Keep the presentation limited to the time allotted by the prospect.
• Under-promise and over-deliver.
Many prospects will enjoy an unusually pleasant buying process as they experience your concern for them. They will tell their friends and family about you. Your sales productivity will grow, and you will enjoy the new level of sales and personal relationships developed from this approach.

In the next post we will explore ways that our attitudes toward or product and the sales profession impact sales productivity. To set your income goal with activity targets, use the online sales funnel when you create an account at SalesActivities.com.

Steve Suggs is a partner at Sales Manage Solutions, a sales consulting firm focused on coaching sales managers from good to great. You can also read Steve's recruiting salespeople blog at http://www.CanTheySell.com
More Articles