Sales Productivity is Impacted by Honesty, Really?

by
.(JavaScript must be enabled to view this email address)
|
on
October 24, 2011 |
about
Inspiration/Attitudes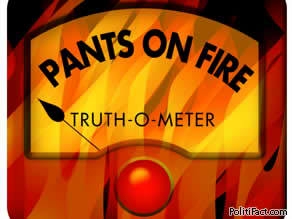 Character traits are those behaviors that are learned at a very young age from parents and teachers. Honesty is learned in an environment where absolute truths of right and wrong have been taught. Modeling of honest behavior and punishment for lying is also critical to us bonding to this critical character trait.
One would think a blog post on honesty in sales would be too obvious to write about. However, honesty on the sales team is the most common conversation I have with sales managers. This character trait has the power to build a strong sales career as well as to destroy a reputation and career.
I remember the first lie I told my mother. It had to do with avoiding homework in order to play outside on the bueautiful fall day. I was misrable until finally coming clean. Even at a young age, I saw the impact it had on our relationship and the damage it did to a clean conscience.
Lying is one of those standards where we are more than willing to hold others to a higher standard than to which we hold ourselves. We have all seen the person who lies on a regular basis but gets fighting mad when someone lies to them.
Lying to a customer is the most obvious behavior to avoid. Here are some other behaviors that you may not consider to be dishonest, but that have a great impact on your relationship with your customers, your reputation, and your sales team moral:
Over promising and under delivering.
Undependable - cannot trust one will deliver on committments.
Gossiping - speaking negatively about another person when that person is not present to defend the things you are saying about them. There is always two sides to every story.
Working on unproductive tasks at a time when you should be working on more productive tasks; either appearing to be busy to others, or lying to yourself about your own productivity.
Exaggerating/embellishing strengths and down-playing weaknesses.
Remember, honesty has the greatest power to return the favor in abundance. Do you want favors returned from your honest or your dishonest behavior?
Next week, we will explore ways the character trait of hard work ethic impacts sales productivity.
To set your income goal with activity goals, use the online sales funnel when you create an account at SalesActivities.com. Steve Suggs is a partner at Sales Manage Solutions, a sales consulting firm focused on coaching sales managers from good to great. You can also read Steve's recruiting salespeople blog at http://www.CanTheySell.com.
More Articles