Track Sales to Goal in a Sales Funnel

by
.(JavaScript must be enabled to view this email address)
|
on
June 09, 2012 |
about
Coaching Others
,
Tracking Sales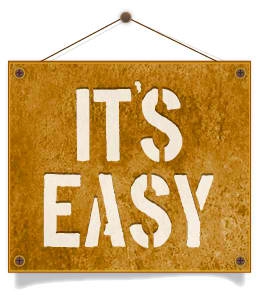 How many sales teams do you see tracking sales and funnel progress during the selling period? How many make sure that they keep first appointments and quotes at appropriate levels? Not many.
I had the following conversation with a sales team I was training recently. The team was behind in sales, revenue, and margin goals year-to-date.
Our conversation started with, "What's the goal?" They asked, "The sales goal?" I nodded. Each person quickly and rather smugly announced a year-end sales goal. I wrote their answers on a flip chart.
I then asked, "What are your year-to-date sales?" Without hesitation, each salesperson responded with a number, their confidence growing with every answer. I continued to write. Actually, this interaction was impressive. Most sales teams do not know their team goal or their year-to-date progress toward its achievement. Even more telling, most salespeople do not have goals, but that's a story for another time.
I then looked at them and asked, "At the bottom of your sales funnel, how many quotes are pending (the number and $ amount), and one more stage up in your sales funnel how many prospects do you have that have not yet been quoted (the number and $ amount)?" They responded with silence and confusion.
I explained, "I want to know the number of quotes still viable and awaiting a decision and how much revenue they represent. Do you know these numbers at this stage in your sales funnel?" Silence. "Then, I want to know how many qualified prospected deals you will be given an opportunity to quote and the estimated revenue they represent. Do you know these numbers?" Silence. More silence and, some shook their heads no, while others formed and softly said the word aloud, "no."
I continued, "Those numbers are just as important as sales-to-date, perhaps more important. Why?" One salesman in the group ventured a guess,
"Because knowing the number of pending prospects and quotes waiting on decisions will tell us if we are finding and working enough potential deals to achieve our goals by the end of the month or quarter." I reinforced his answer, "Yes, and if you know how much is presently in your funnel, you also know if, in the time remaining, you have a prayer of achieving your goal!"
At this point in the training, everyone was beginning to nod and a coaching "ah-ah" effect had entered the room.
Remember to always be tracking your sales through a sales funnel. High-activity sales professionals at the top of their industry or company check goal achievement progress each day or week. To do this they track their actuals month-to-date and then compare their trending sales total with their end-of-the month goal. If they are behind, they look to pending quotes to make up the difference.
Track your sales results and quoting activity levels with SalesActivities.com. Our sales software and management program makes tracking sales online fun and easy.
Sales Funnel Need Stability?
More Articles