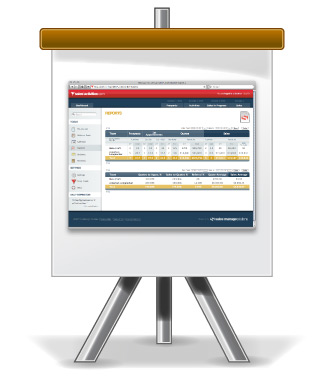 Simple, Powerful Sales Board for Instant Direction
Most of the time, a report sounds about as enticing as a root canal. Many large companies measure unimportant details and mountains of statistics, and their boring reports leave employees more confused than inspired.
Proactive salespeople don't have that kind of time to waste.
You're looking for clear, meaningful information that will remind you what to do with important referrals, quotes, and first appointments. You're interested in boosting productivity with purposeful activities.
SalesActivities.com helps you do just that.
With the powerful sales board you can easily track the results of first appointments set and held and the number and amount of quotes versus goals.