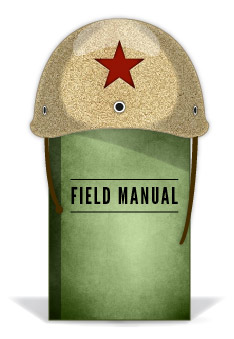 Free Nuts-&-Bolts Training for Sales Superstars
Online applications can help you track your sales activities, but they can't help you sell more. That's where our 30-Day Sales Bootcamp & Field Manual come to the rescue.
We've drawn from over 40 years of success in both practicing and teaching effective sales techniques and practices, and we're proud of the results. This is training you can't get anywhere else, and we're giving it away as a bonus with every free, 30-Day trial of SalesActivities.com.
Bottom line: You can become a high-activity salesperson and meet your monthly revenue targets. During the Bootcamp, you'll learn how to manage multiple selling tasks, with emphasis on identifying and maintaining the right levels of the right activities.